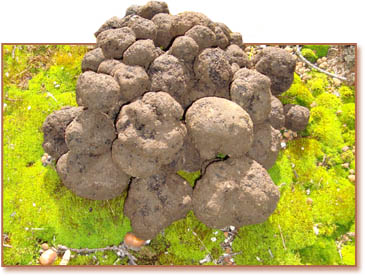 Truffle Dogs WA (TDWA) are fully independent truffle hunters based in Manjimup, Western Australia who have been searching for truffles since 2007 in the heart of the Western Australian Truffle district, Manjimup. It is a relatively new industry in the southern hemisphere with only a hand full of trufferies (truffle farms) producing commercial amounts of the prized Perigord Black truffle or French Black Truffle.

We have 2 fully trained Labrador Retrievers. Our dogs honed their skills at one of the biggest producing trufferies in the southern hemisphere. In the 2008 season our truffle dogs found in excess of 300KG of black truffle! Our handlers, Mel and Gav, both have experience with training and working dogs. Mel has spent 5 years training and handling Narcotic Detector Dogs, and has worked all over Australia in many different environments with her detection dog. Gav is the son of a Scottish gamekeeper and was raised surrounded by pointers and retrieving dogs.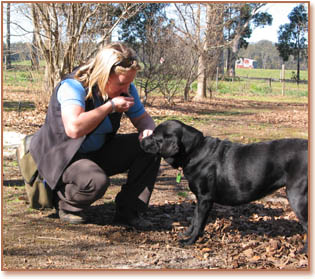 We are committed to helping people get a start in the Truffle Industry and are happy to offer direction to anybody wishing to discuss how they get into the industry. Please feel free to contact us for assistance.